Devil Survivor 2 Record Breaker is basically two games in a single package, both of which are awesome games! Do you remember Devil Survivor 2, a delightful Nintendo DS strategic role-playing game from 2012? Now it comes to 3Ds, available as Nintendo 3ds emulator apk in new, remastered edition and bringing the strong fragrance of retro nostalgia for an army of hungry RPG fans.

Basically, Devil Survivor 2 Record Breaker is strategic RPG game, but with unbelievable depth or twist. In a game, you will travel across a world map, thinking about every move in order to gain strategic advantage over your opponents. But, in this game you are not only supposed to control individual units, but in fact every unit represents a group of three units. When you start a combat the view will be turned into battle screen and you will be able to control every move of your characters. The game will demand from you to think in advance, to find weak spots of your enemies and to use specific attacks in order to defeat them. Opponents are not just training dolls, they will try to figure out your weak spots and concentrate their attacks around that weak spot in your defense.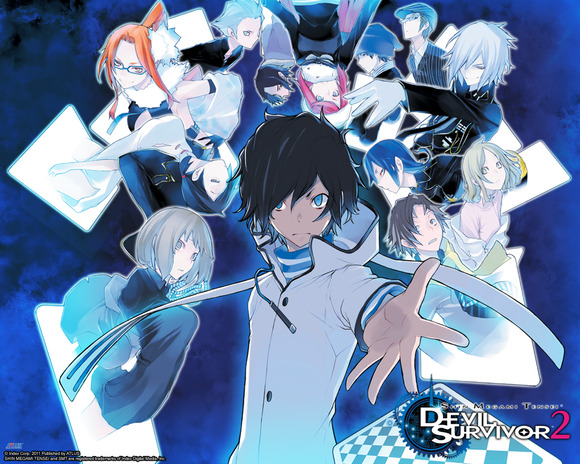 The game forces you to make right decisions, because wrong move can be devastating for your team. There are huge amount of depth in every combat move, especially when you are about to defat elite units or special Bosses in the game. They have wide range of special attacks and you will need to think twice before make every move. If your team is weak, you can gain additional strength by free battles. You will have access to demons contracts and possibility to upgrade them in order to defat elite mobs in the game. Basically, the game is divided in two parts the Triangulum and the Septentriones. You can choose the scenario you want at the beginning of the game. The Septentriones is in fact original game, while Triangulum begins where Septentriones ends. The basic plot is about surviving the chaotic disaster of mysterious demon-summoning attack on humanity. If you decide to skip original scenario and go straight to Triangulum, you will notice significant difference in comperation to the first part of the game. You can choose difficulty level within the game. That is very nice feature, because you will be able to grind in order to level your characters and level much faster.
Devil Survivor 2 is a long game, you will need at least 60 hours to solve the mysteries of demonic forces and save humanity. The game brings four different endings, depending upon your choices and characters.
Devil Survivor 2 is really a great strategy RPG game that will satisfy fans of a genre with intense, detailed combat and deep gameplay. It present the best aspects of this genre and we can recommend Devil Survivor 2 Record Breaker for any 3ds gamer. Hours of fun are guaranteed!